Monday, March 16th, 2009
We made it back into the brewery on the 15th of March and got to work creating a batch of our Old Porter.  Dave Hoage was kind enough to lend us a hand and with his help we were in and out of there in 5.5 hours.  A record for us!
Dave Hoage and Brother Joshua Watching the Mash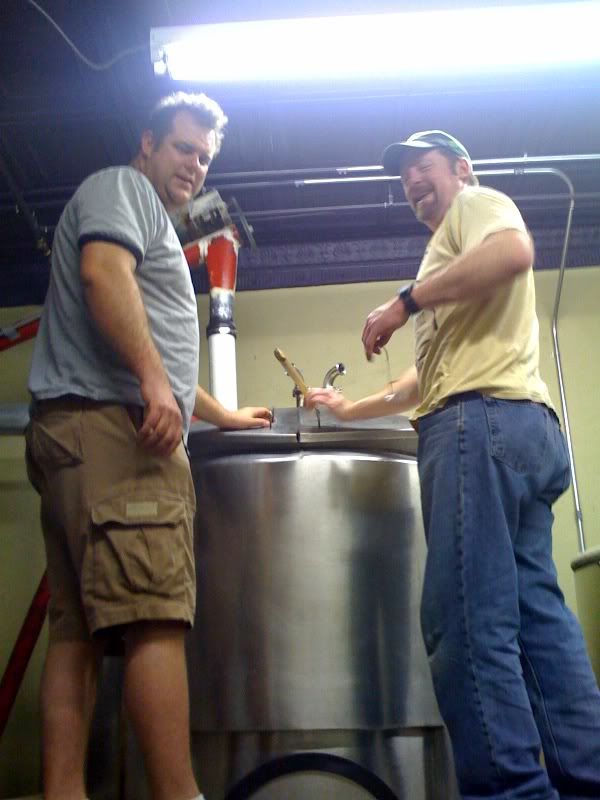 Biking Dave shows off his carpentry skills with the hopper he built us!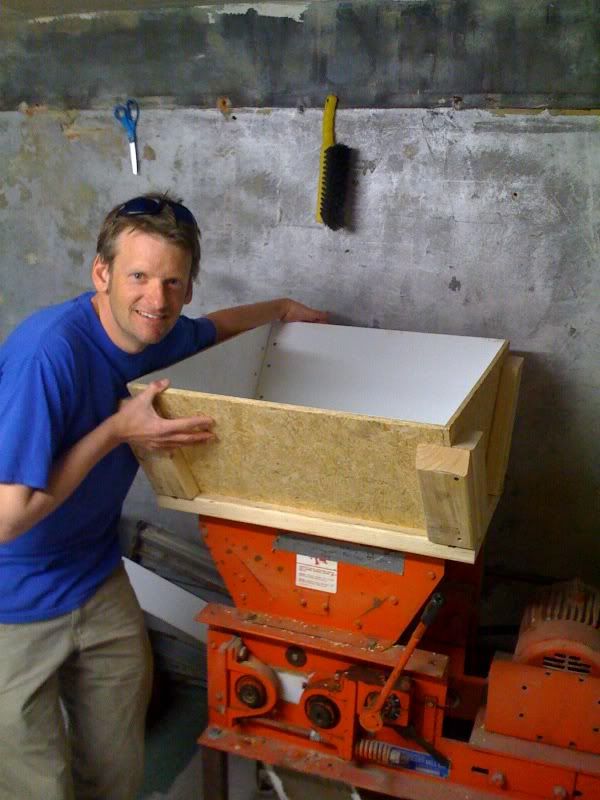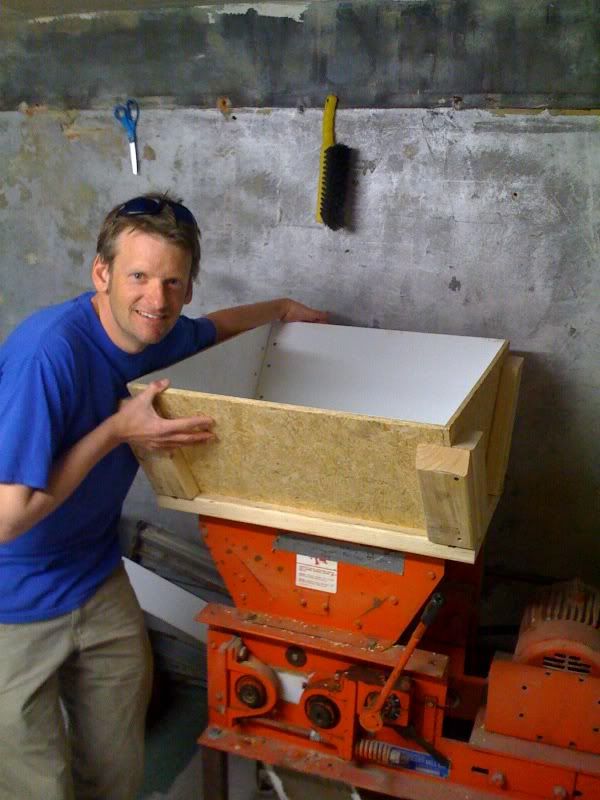 Dave adds 5lbs of fuggles.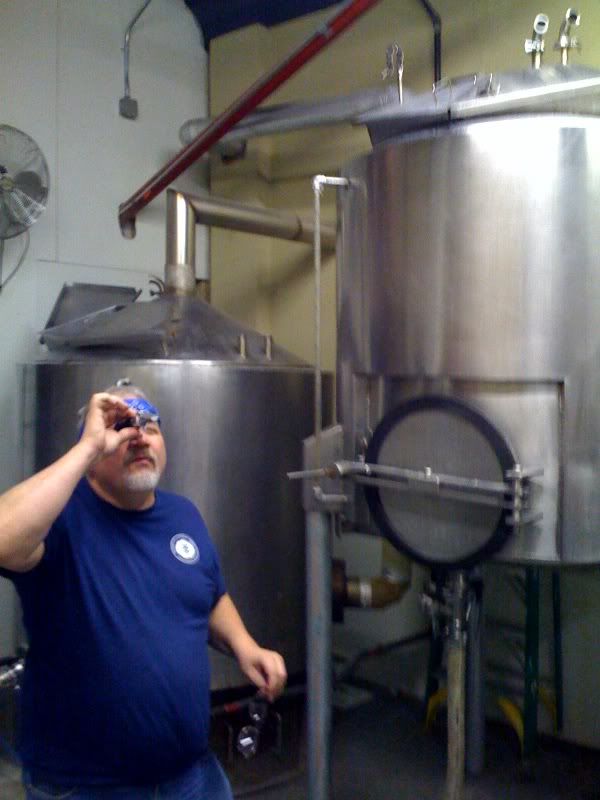 Brother Dave Checks the Gravity.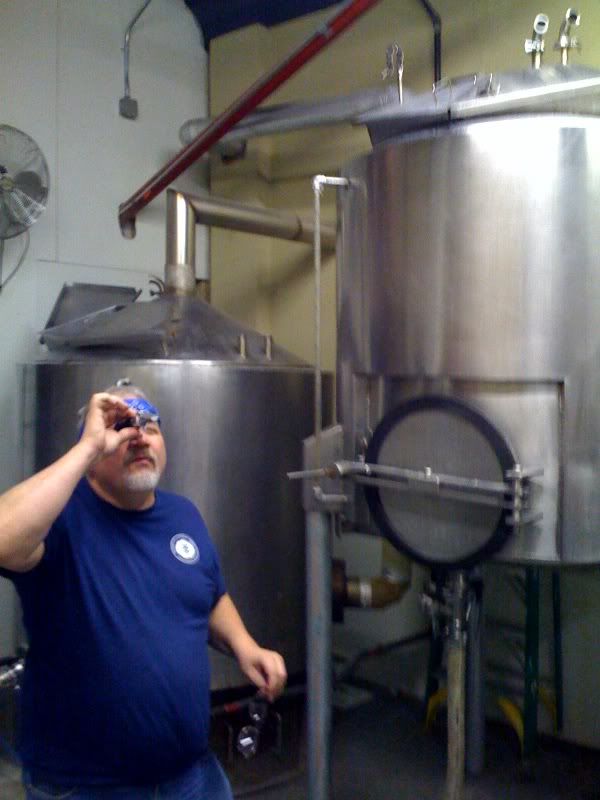 Brothers Dave, Joshua, and Bob.